An overflow pipe connects to your central heating or toilet. Sometimes the Overflows pipe may start leaking, indicating that there's a problem with the valves. Also, your overflow pipe may be leaking because your pipes are rusty. But, degraded tap washers too may cause your pipes to overflow. You must call a specialist as soon as you notice an overflow because your house can become unusable if there's water everywhere. Overflows can cause significant damage, and you need to act before the situation gets too serious.
Firstly, we suggest you shut down immediately the main water source to the house as an extra measure so that no-one inadvertently runs the water. Then immediately call us and a local plumber or drain expert will make the drains clear. Thanks to the special equipment and their experience, thy can tackle large clogs quickly and effectively.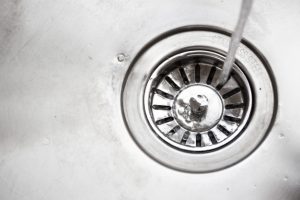 Typically, an overflow happens when your pipes are severely blocked. This way all kinds of water-borne pathogens can affect your household. Besides this, a water backup can create costly damage. Therefore, homeowners have to quickly arrange for cleanup and repairs to avoid further damage.
Like blocked drains, overflows problem can damage your:
Floors
Walls
Water wastage
Huge bills
The problem can quickly escalate, and you may have to part with a large sum of money to do repairs on your property. So, call us at any time, and a plumber will be at your doorstep to repair the problem, be it day or night. That because the plumbers have the necessary knowledge and experience to diagnose the problem and localize its source.
Punctual Availability Time
Available 24 Hours in 7 Days

Well-Qualified Plumbers
& Quick Response

Punctual Response Time
100% Response On Time