Air Conditioning In Southampton
An Air Conditioner can effectively remove moisture and heat from the air around you, making your interior environment more comfortable. Furthermore, air conditioners are incredibly crucial during summer, and you want to make sure is ready to work during summer. Minimal Air Conditioning issues may not look like a huge issue at first, but if left unattended can result in more significant damage in the future. These small issues often go unnoticed, such as poor airflow, high humidity, leaks or drips, and unusual noises. These issues can be a red flag and if you see any of these warning signs, you likely need an air conditioner repair, as soon as possible.
We collaborate with certified air conditioning specialists in Southampton that can repair your problems quickly and safely. They're available 24 hours a day. The technicians are quick to show up and also work diligently to finish the job quickly.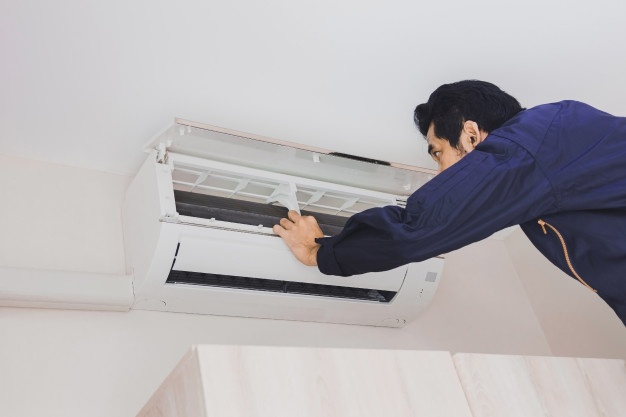 The plumbers do the following AC repairs:
Hot temperatures may be a true disaster, especially for children, elderly people, but as well for everyone who doesn't like stifling summers. Therefore, reliable air conditioning is a must, and the air conditioner repair service is more than necessary. You can count on us, around the clock. We will be there when you need us to serve you for the following services:
Cleaning the coils both internally and externally. Dirty coils may decrease the efficiency of your equipment.
Checking if the refrigerant is at the correct levels to ensure that your unit is not using more energy than it requires, which could increase your energy bills.
Repairing your blower motor and cleaning it, if it has any debris.
Checking the wiring to ensure that none has a loose connection, as this could cause a fire or electrocution.
If you need to install a new AC in Southampton, the experts can help you choose the right one to suit your family or property needs. We have the experience to fit any air conditioner.
Punctual Availability Time
Available 24 Hours in 7 Days

Well-Qualified Plumbers
& Quick Response

Punctual Response Time
100% Response On Time